Credible and Professional Help
NB: Custom Papers Writing Help provides custom writing and reports, to be used for research and study assistance purposes only, similar in concept to Cliffs Notes, Spark Notes or York Notes.
All our writers and editors are highly trained and qualified native English speakers. We provide expert writing and editing services for all kinds of academic, scientific and professional documents in all academic and scientific areas.
We are at your service 24/7 to ensure your work is a masterpiece. Our help is done step by step such that your expectations and standards are met.
Legitimate Writing and Editing
secure payments
BUY SECURELY ONLINE
How to Analyze Data Using SPSS Statistical Tool
Posted on Mar 22, 2017 by Danny
HOW TO ANALYZE DATA USING SPSS STATISTICAL TOOL
SPSS DATA ANALYSIS TIPS
SPSS data analysis statistical tool is one of the superior data analysis tools. There exist various advantages of using the IBM statistics when handling your quantitative or qualitative data analysis. Some of the great reasons associates with SPSS data analysis tool include;
Less time of conducting the analysis compared to other tools.
Simple to compare different sets of data whereby discrepancies between them can be identified.
No sorting errors which can be costly when ignored; the tool does the sorting accordingly for you.
No formula errors as they are readily available for you to use them.
Easy to update whereby you can automate tasks per the received data within a certain period of time.
Ease of using advanced data analysis techniques.
Incredible charts, graphs and visualizations.
Uses plain English instead of numeric codes whereby you don't have to check over and over again what a certain numeric stands for.
Excellent help support with in-built easy to learn coaching.
It is possible to integrate further detailed modules to perform further analyses.
To enjoy the above benefits of SPSS data analysis tool, it is paramount to understand how to analyze data using the SPSS tool. We have pointed main key points in the SPSS data analysis process. Kindly consult Chapter 4 data analysis experts for more help with the SPSS tool.
First, load the excel file comprising all of the collected data.
Second, import the data to into the SPSS tool.
Third, provide specific SPSS commands.
Fourth, retrieve results.
Fifth, analyze the graphs and charts.
Sixth, postulate conclusions based on your analysis.
SPSS Data Analysis Professional Experts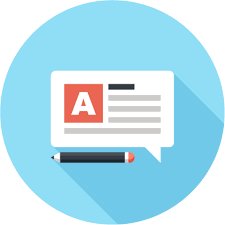 Are you stuck with the above six processes on how to analyze data using SPSS? Relax and feel helped as SPSS data analysis statisticians are ready and willing to assist. Data analysis process can be easy as long as you consult the right data analysis firms and experts. Have your dissertation data analysis done within your convenient amount of time and submit it to your professor on time. The same with thesis data analysis whereby we shall deliver timely to ensure your research flows smoothly with less challenges.
---